Shan Quen village, Phar Pone Distinct, Irrawaddy Delta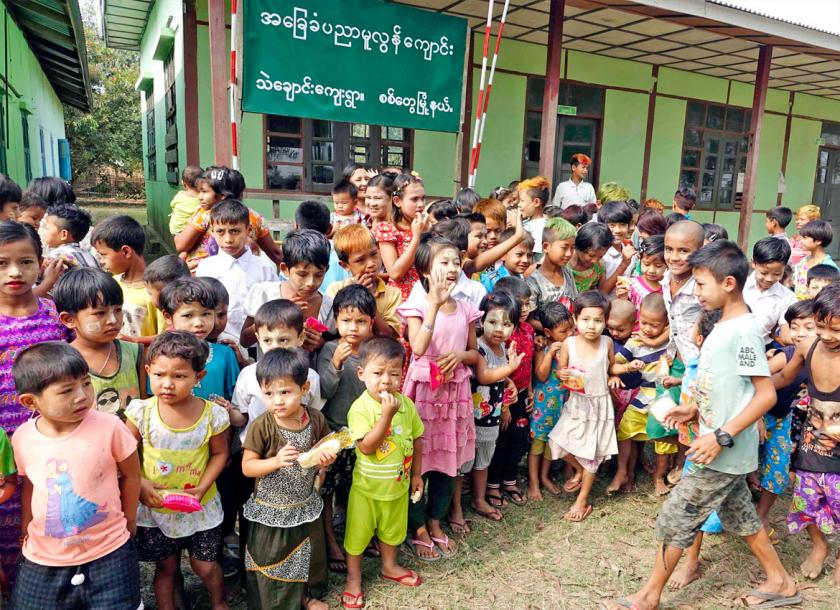 Objective of our school construction is to make better future of our new generation.
Our synopsis - We do believe that education is the foundation of development. The Irrawaddy Delta is often facing the storm and the schools administrator does not have enough budgets to renovate or reconstruct it. The community has very low-income that they cannot collect the resources to build good school building. That's the reason why, we have chosen the primary schools project in order to help the children to come and study their lessons at school in regular basis. We have been constructed better school building for three places of Irrawaddy Delta region.
Our first primary school has been constructed in Shan Quen village, Irrawaddy Division – with higher walls to make the rooms bright, safe and child-friendly as far as possible. It aims to achieve the innovation with local technologies, which include earthquake reinforcement in the construction and natural light inside the rooms. That school construction was under the